During CES the RHR team ran across a new up and coming audio company and were absolutely floored by their quality. During the event we picked up two 1More Spearhead VR BT In-Ear headsets to review. The full review is in the video above but we wanted to dive a little deeper into the 1More Spearhead VR BT to talk about specs as well as pros and cons.
1More Extreme Audio Headsets for Every Style and Need - CES 2019
Big Shoutout to Joe Thrasher for his great interview with us at CES 2019 to cover everything 1More.
Key Features
DUAL-DYNAMIC DRIVER- A coaxial design allows two diaphragms to be placed on a single axis, meaning the two are face-to-face with an offset magnetic interference which ensures high sensitivity. A titanium diaphragm combined with a graphene composite diaphragm produces a precise and accurate soundstage.
ENVIRONMENTAL NOISE CANCELLATION- Our proprietary ENC microphone technology filters out background noise so communcation remains crystal clear no matter which environment you are in.
FLEXIBLE ERGNOMIC HEADBAND- The flexible ergonomic neckband is coated in a skin-friendly silicone that allows for extended gaming sessions without any fatigue or discomfort.
ULTRA-LIGHTWEIGHT DESIGN- Enjoy a lightweight yet durable headphone that only weighs 32 grams.
MULTIPLE CUSTOM LIGHTING OPTIONS- Customizable lighting options allows you to control different lighting schemes.
Closer Look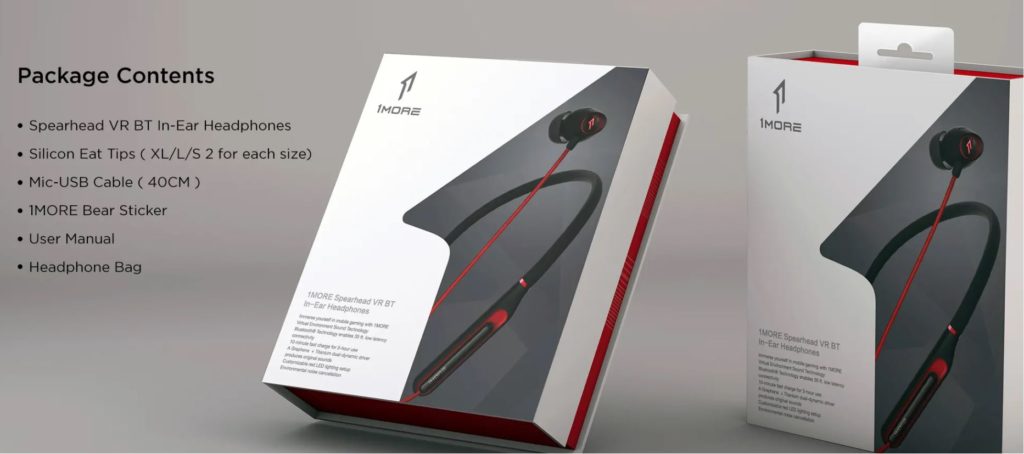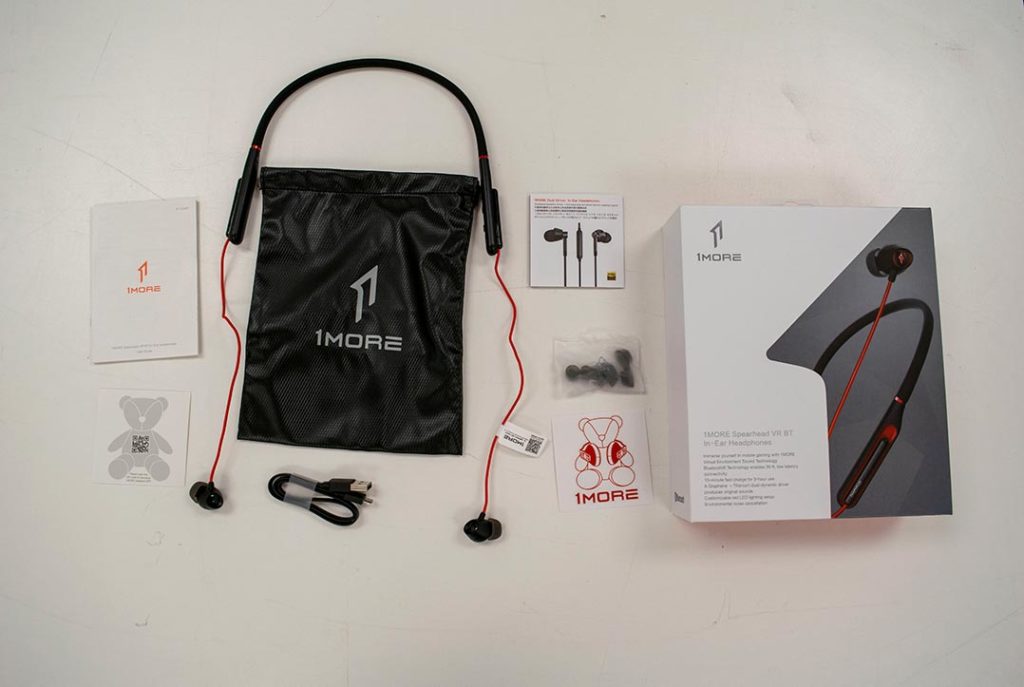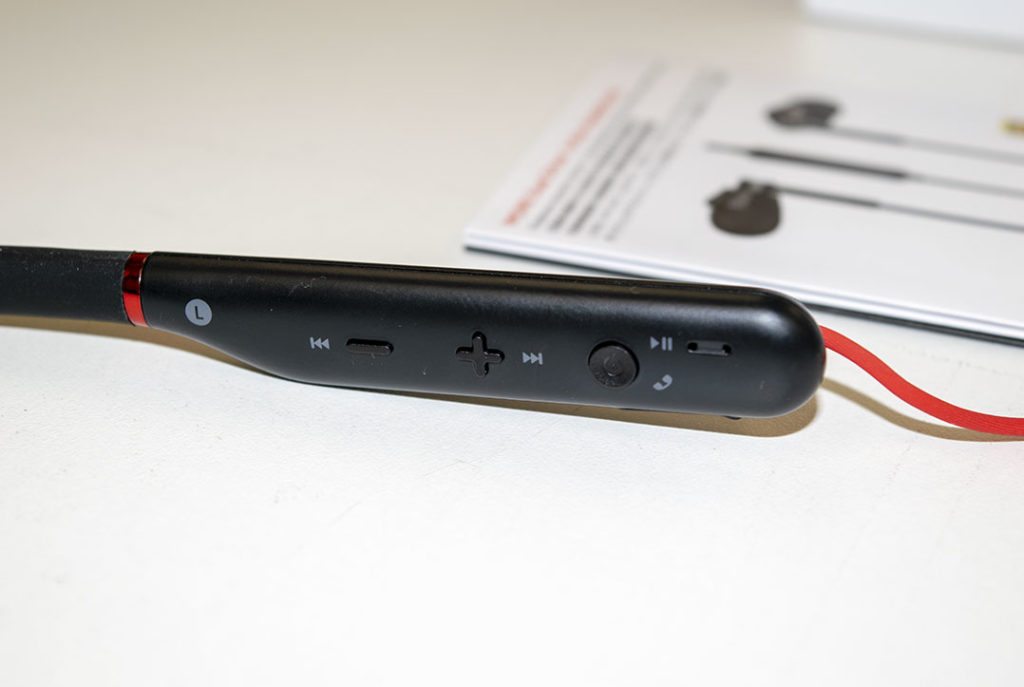 The Fact 1More included all controls on one side is a very nice thing to see as many brands are trying to throw buttons all over their headsets and this can get very frustrating on the go.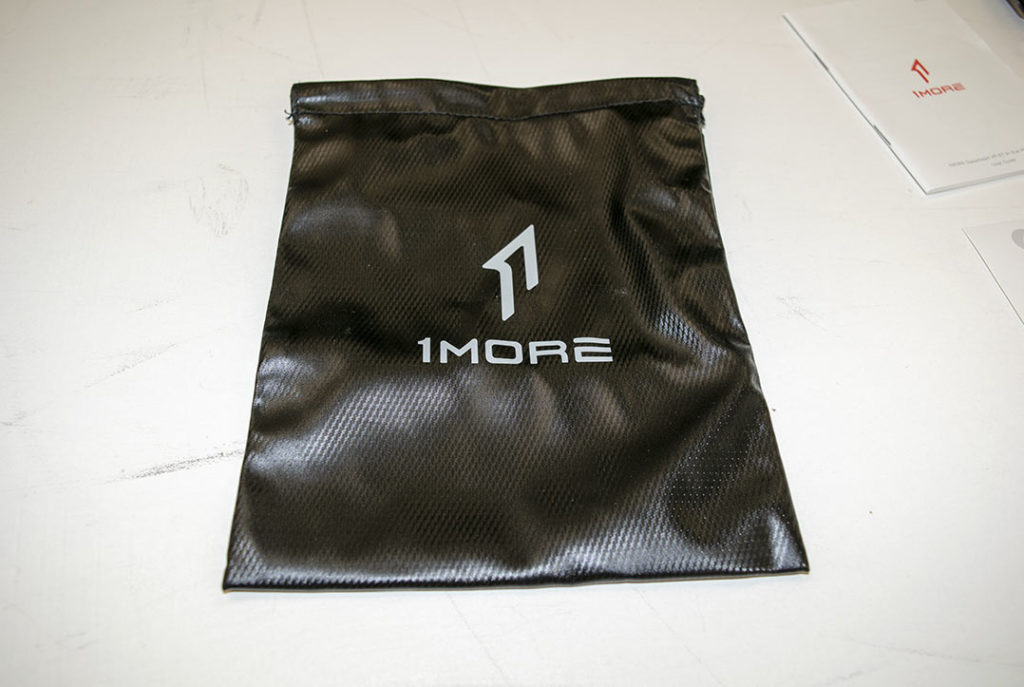 A good quality carrying bag is a nice added feature that we wish all companies included with their headsets.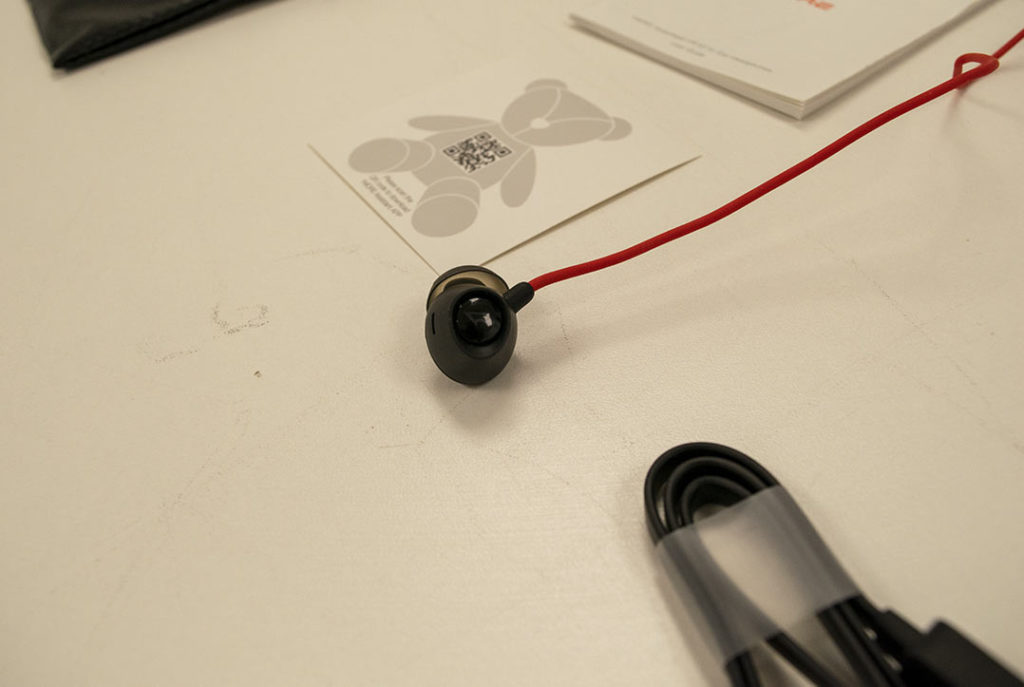 The Fact you get Red LED's on a $99 in-ear headset is something we have not seen before, This is really a nice flashy feature for those who want a headset that really does look high-end.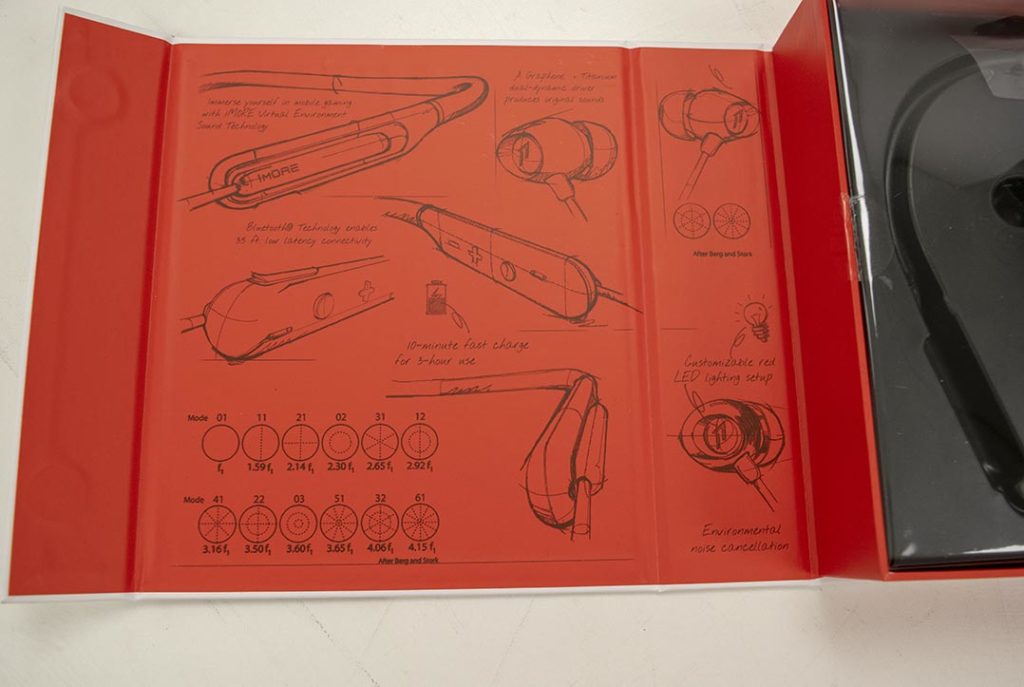 The packaging is very durable and flashy and will catch your eyes in store, plus the fact all the key features are included on the inner flap is really great attention to detail.
Pros
Very Comfortable
Reasonable Price
Great Battery and fast charge
LED on in-ear headphones
Great Highs good lows
Cons
Mic quality is not great on PC or Mac
No Windows or OSX Software
Lack of Sleeving on the short cables
Closing Statement
1More is really a powerhouse and an industry-changing company, they offer professional sound at a reasonable price, the fact they jam a dual, triple and quad driver into earbuds is a revolutionary technology. The 1More Spearhead VR BT In-Ear Headphones are sleek, sexy and have a great flashy red led, The fact the 10 min charging for 3-hour use actually works is great to see as you should not be without your headphones even if you're going over 6-8 hours of use a day. The Mic is truly the only real gripe we have with the Spearhead VR BT as it is really over shined by the great dual driver quality.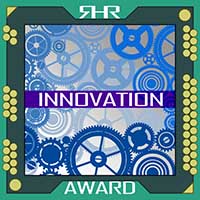 With that, if you are looking for a new In-Ear multiuse headphone make sure to give the 1More Spearhead VR BT In-Ear Headphones a look.