Bringing RGB To The Elite
Over a year back we took a look at my personal favorite keyboard, at that time I gave it kudos for its lack of RGB and amazing quality. Today we look at the new version, that being the HyperX Alloy Elite RGB. This fine keyboard builds on the previous non-RGB model with a great app, RGB keys and led strip as well as highlighted media keys.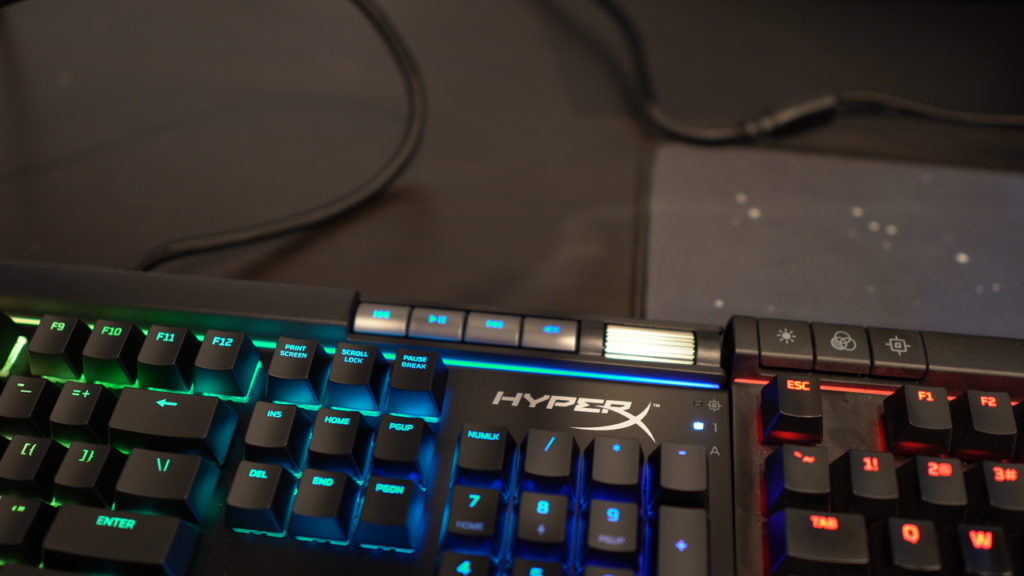 The Media switches on the Alloy Elite RGB now feature a great silver color and the LED top bar is fully RGB programmable which is gives a very clear and bright customizable style not seen on many other keyboards.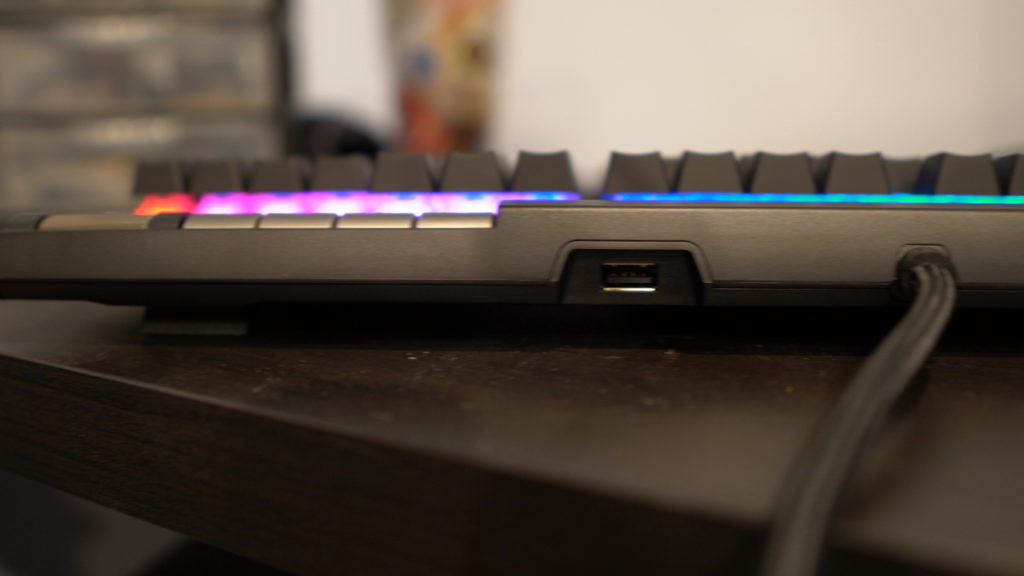 As we stated in the video, at this point USB 2.0 passthrough is no longer as much a feature as a disappointment, This works great for a nice clean spot to plug your mouse into but if this was a USB 3.0 or 3.1 port it would better fit the needs of the masses.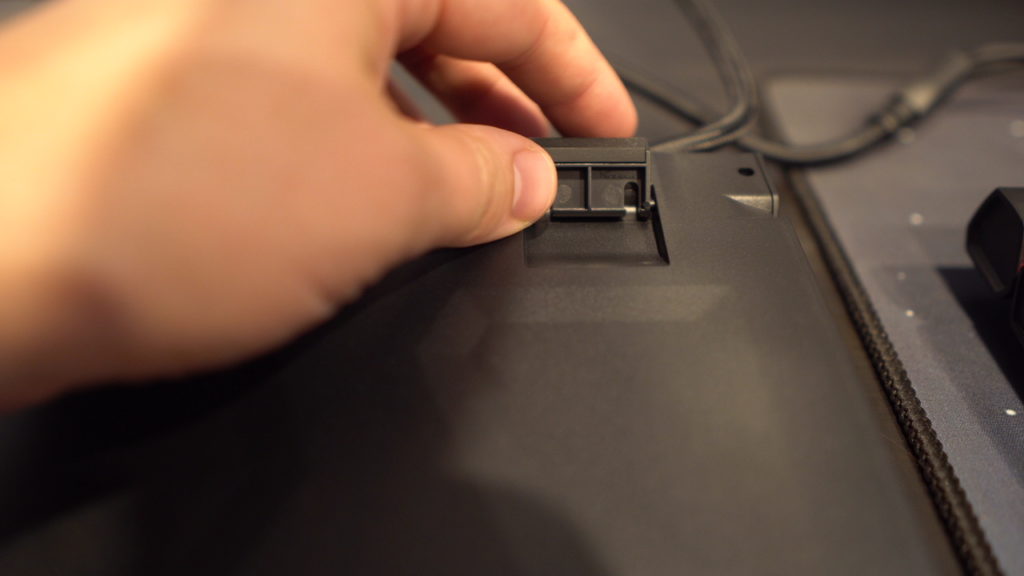 The added rubber on the feet serves a dual purpose that really impresses anyone who uses them.
Elevate the keyboard for comfort and ease of use
Vibration reduction preventing unwanted microphone background sound of plastic on your desk.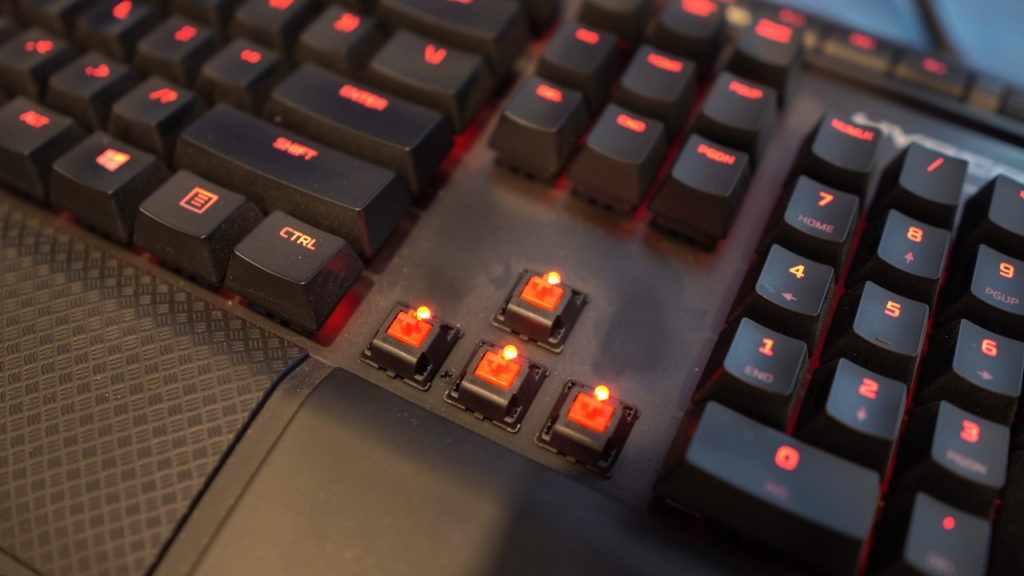 The previous Alloy Elite Featured solid black surrounding their red switches, this style holds up amazingly well and even after a year of abuse work like the day they came out of the box.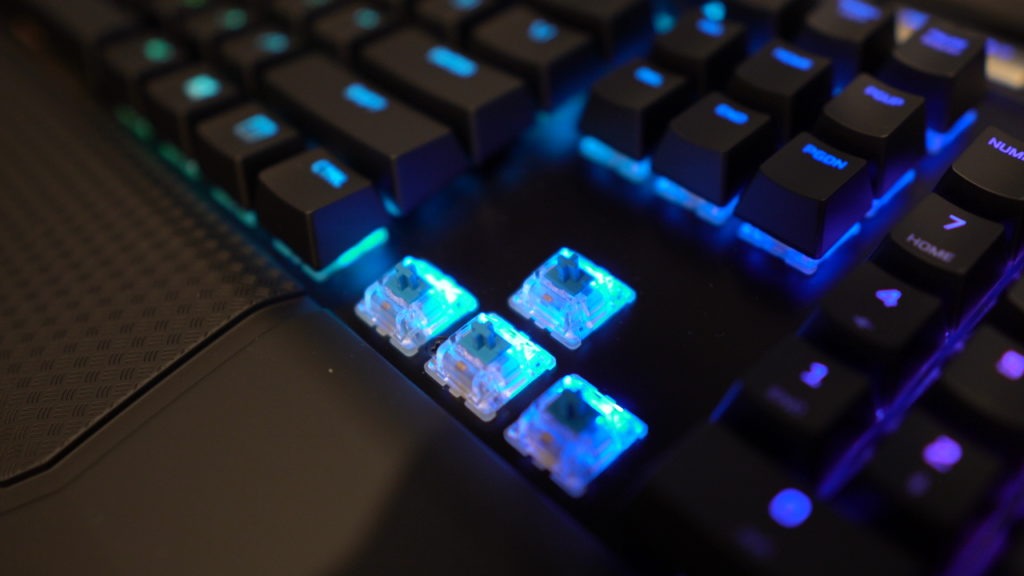 The Alloy Elite RGB switch surrounds are now fully clear to provide a very clear and bright RGB backlight under each keycap.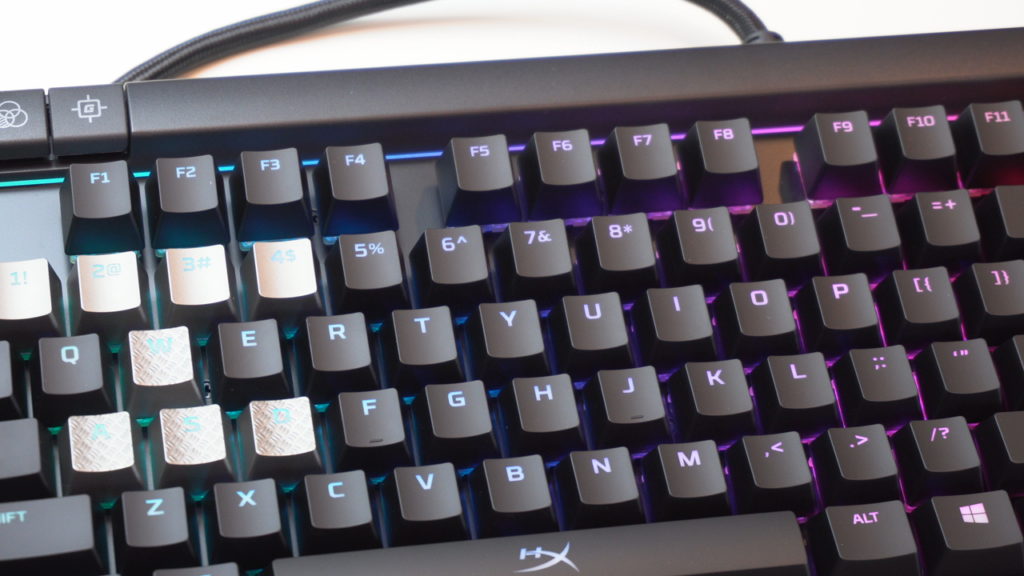 The Custom spare keycaps that come with the HyperX Alloy Elite RGB do not block any of the light from the LEDs under them and do have a nice textured feel, we though wish they would have kept the rubber top feel that the other keys have just in silver.
For the full review and unboxing please watch the video above.
For today's video review, we look at the blue switch version of the Alloy Elite RGB. This will provide a louder audible click but a by far more satisfying feel when pressing down the keycaps.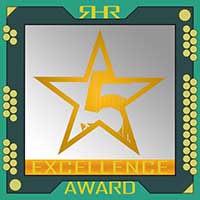 The HyperX Alloy Elite RGB has easily earned our Excellence Award, With Quality, Great Warranty, Intuitive Application and ticking almost every box that makes for a perfect keyboard.