Lately NDA seems to be a thing of the past with companies like MSI and Asus being driven by Facebook and Twitter hits we often see NDA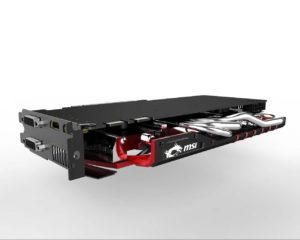 products being showcased by many far earlier then we did in the past.
This weekend both Catzilla and MSI announced Next-gen GPUs but MSI only showed a drawing where Catzilla threw down model names.
MSI had this post to say followed with this photo
"Exciting times! Next-gen GPUs are upon us and soon you can see all the details of our new Twin Frozr V Thermal Design! Here's a first sneak peak at the design. "
Where as Catzilla on the other had threw down this email to do with updating your Catzilla client and lists a set of models that many may find interesting
Though this very well maybe a typo as the 870 and 880 models are available in mobile versions the fact they are listed as "the latest graphics cards and processors" Tells us that this is more leaked info on soon to be released hardware.
You may also notice the announcement of Carrizo from AMD. Hopefully AMD picks up the game with a very powerful new APU but only time will tell.