Cryptocurrency has taken off in the last few years now to the point where everyone is talking about it, even my 60 year old Dad who has never turned on a computer in his life. Months back only one RHR employee knew anything about the world of Cryptocurrency now more than half our team has taken the plunge into this exciting world.
The Red Fury USB Miner is the perfect starter item for anyone wanting to get into the World of Bitcoins and SHA-256 Crypto-Currencies.
The large heatsink makes for a very cold running miner with no added noise. The extremely small form factor and the fact the USB port is built into the Red Fury makes for one of the most universally easy miners on the market today, many miners use multiple Red Fury's to make for great low cost mining farms.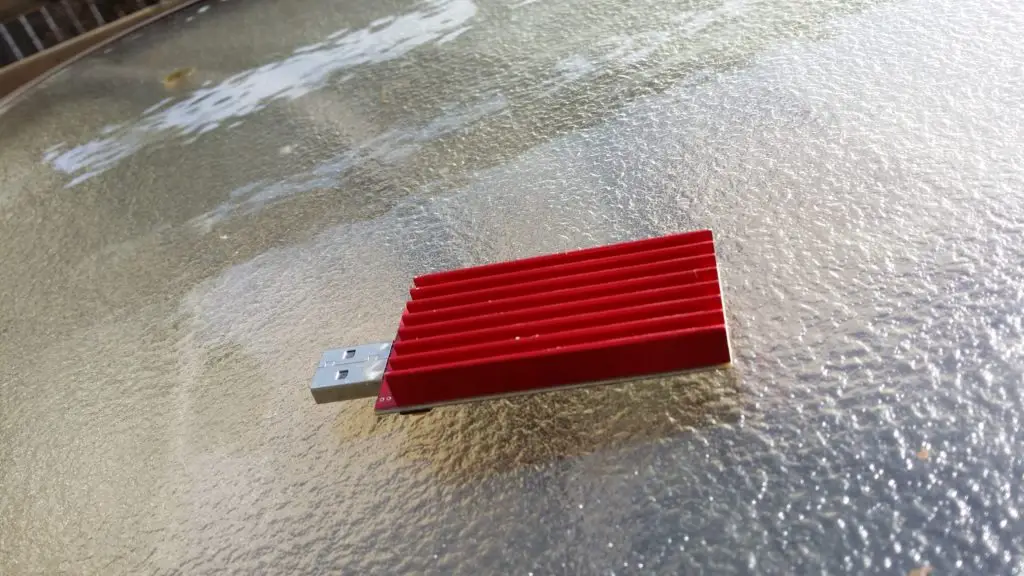 In our testing we found the Red Fury to be the most stable using bfgminerWin, while using this software we found the setup to be extremely simple and straight forward.