When it comes to value electronics and computer accessories there are many options out there. One of these options is Genius, they pride themselves on reinventing their image with high quality accessories at super low prices. When it comes to Portable Speakers Genius has really let this vision shine through, The Sp-906BT is a $24.99 speaker that sounds and feels like it should cost well over $100.
Genius SP-906BT Speaker Giveaway
Features and Specifications
features:
– 3 watt output
– Bluetooth 4.1
– wirelessly connects to any Bluetooth device: iPhone, iPad, Smart Phone, Tablet PC
– built-in microphone for voice conferencing
– built-in Lithium battery, not limited by a power source
– Micro USB charging interface
package content:
– SP-906BT speaker
– Micro USB charging cable
– multi-language user`s manual
specifications:
– output power: 3 watts RMS
– built-in microphone
– 40 mm driver unit
– source: Bluetooth
– Bluetooth spec. 4.1
– Supports: HSP、HFP、A2DP、AVRCP
– wireless range: 30 meters
– power: 500mAh Lithium polymer rechargeable
– battery charge time: 2.5 hours (standard Micro-USB)
– play time: 5 hours
– frequency response: 100 Hz ~ 20 KHz
control panel: play/pause – previous/next track – volume up/down
– dimension: 80×87.7×45.1 mm
– gift-box size: 572x260x265 mm
– body Weight: 144g
First the SP-906BT battery life is something that even Genius cannot decide on as they box says 5 hours, the EU site says 5 hours, USA and Global sites say 10 hours but in our testing we were getting easily 7+ hours and the speaker was still rocking at max volume. For them to claim a 10 hour battery we think this is easily true when running the speaker at 60% volume which is still extremely loud.
The 40mm Driver hit's hard as you can hear in our video review. Providing both very clear highs and hard hitting lows, Genius did the impossible with the SP-906BT as the speaker quality seems to blow my Logitech 2.1 speakers out of the water.
The introduction of BT 4.1 on the SP-906BT provides you with a low battery usage source for wireless music and easy connect and disconnect.
Though they say it has a range of 30m in our testing after 10 feet the mic will start to make a popping noise while recording or taking calls but the music will play flawlessly all the way up to about 20 meters (this could be a weakness of our test device being the Galaxy S7)
Closer look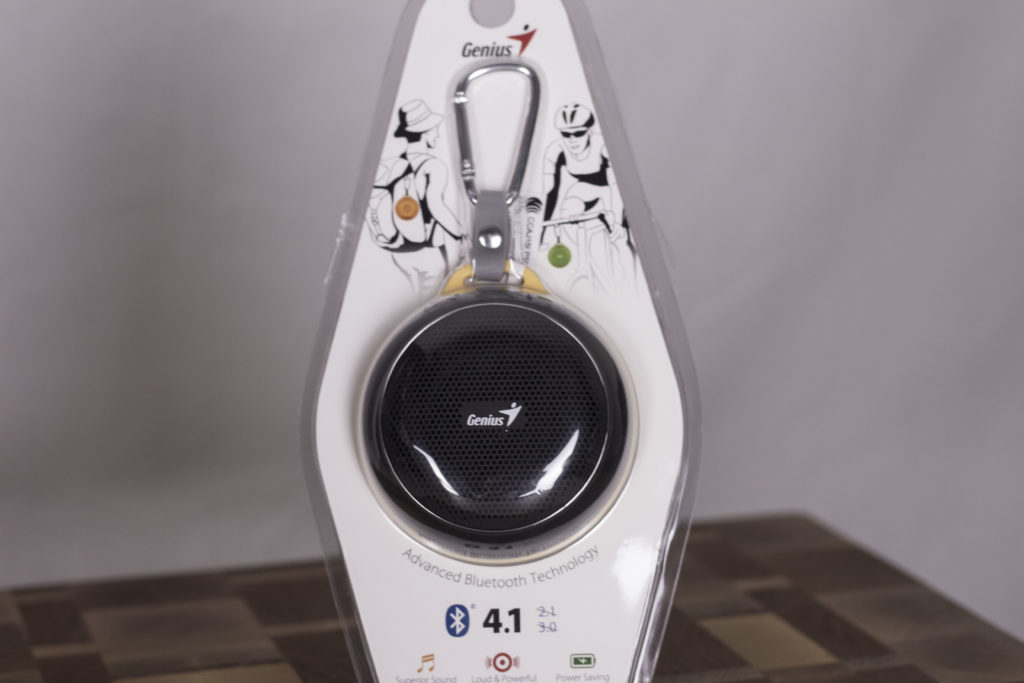 Great packaging making the speaker look like it fits on the sales floor with any $50+ speaker and the fact the internals and speaker feel very well protected is a big plus.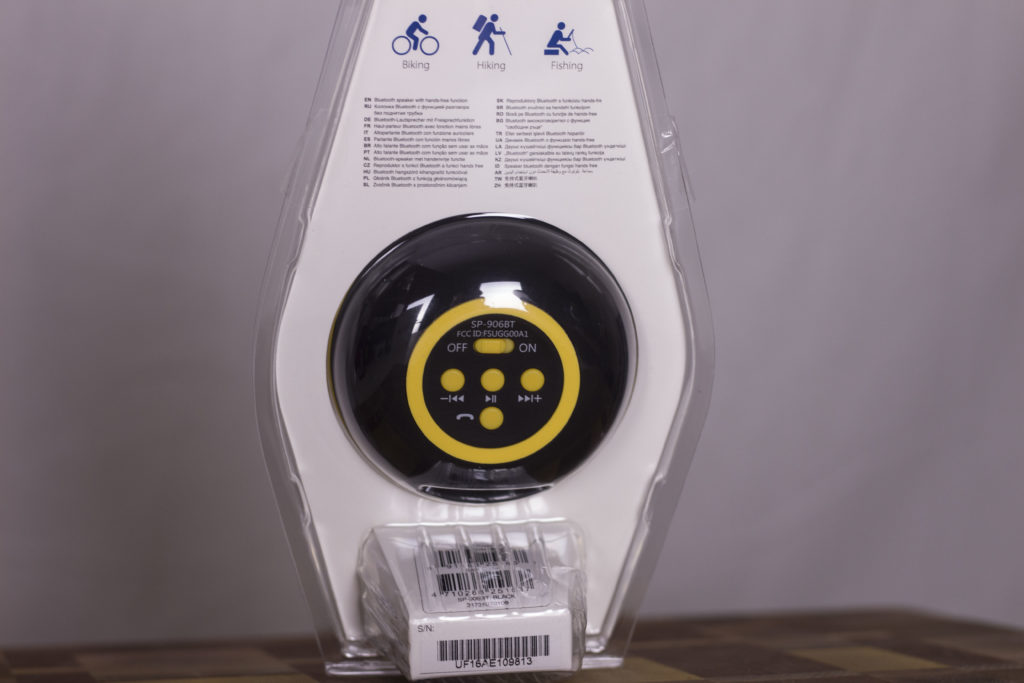 Genius really gets the point across that the SP-906BT is a portable go anywhere speaker from the packaging alone, plus the fact they show you all the controls in a see-through blister pack is great to see.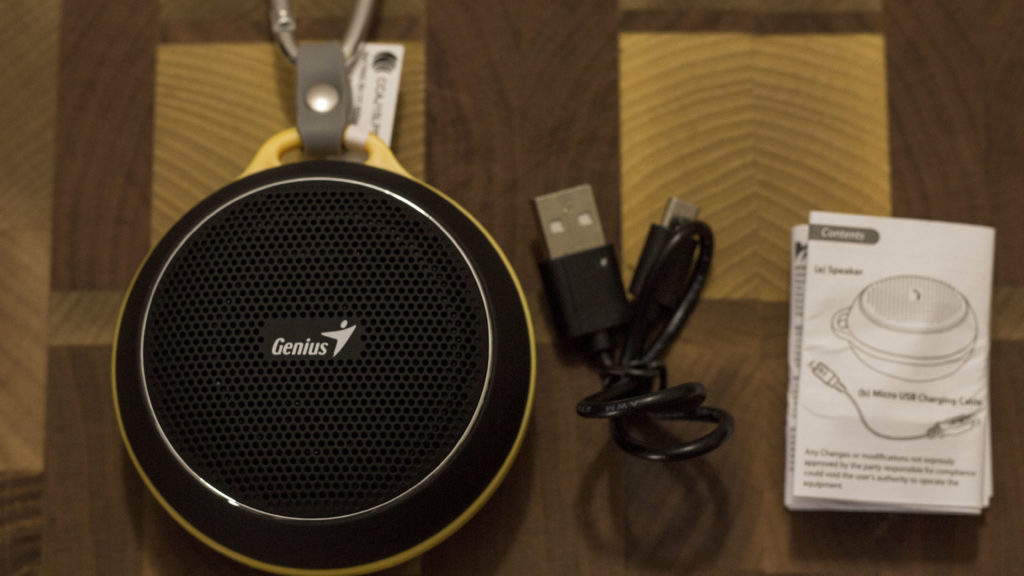 The contents of the box are what you would expect, from left to right you get, the SP-906BT, Short USB charging cable and the quick start guide that tells you all the features of the speaker and how to use it.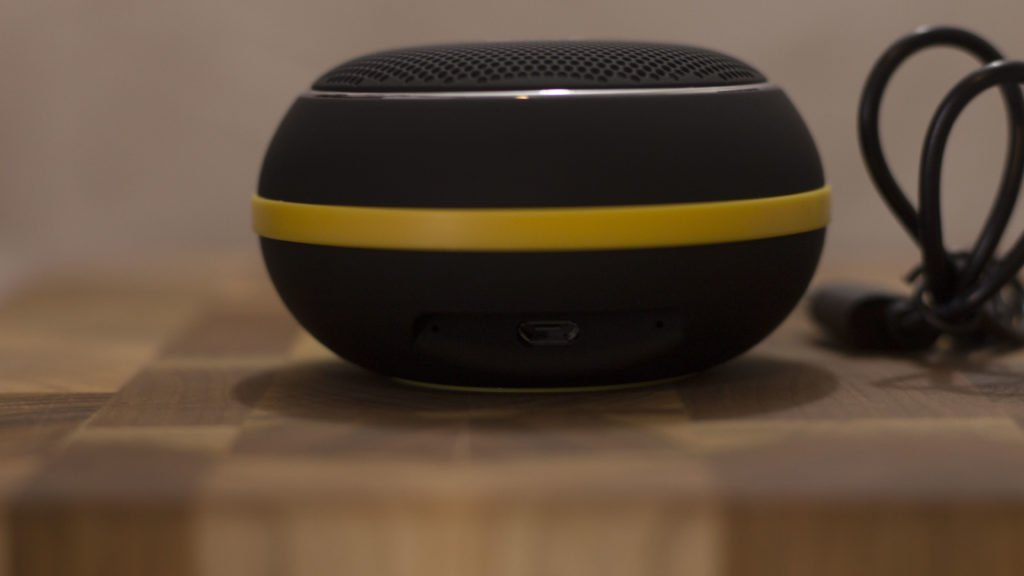 The charging port is nicely hidden under the SP-906BT which also provides placement for the microphone and the led indicator.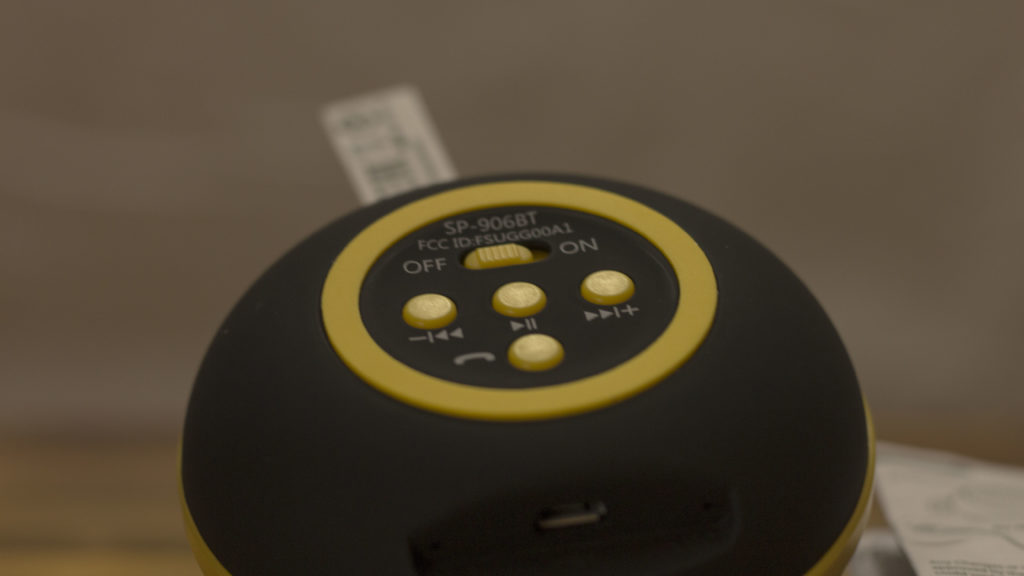 Simple and easy to use audio controls are found on the back providing you with, on/off, Volume control, forward and back, play/pause and calling features like answer/hang up.
Summary, Score card and Closing
The SP-906BT will provide you with hours of music/calling performance at a super low price, this is more than just a BT speaker it is also a great hands free device, because of this we will review it the same way we review a headset.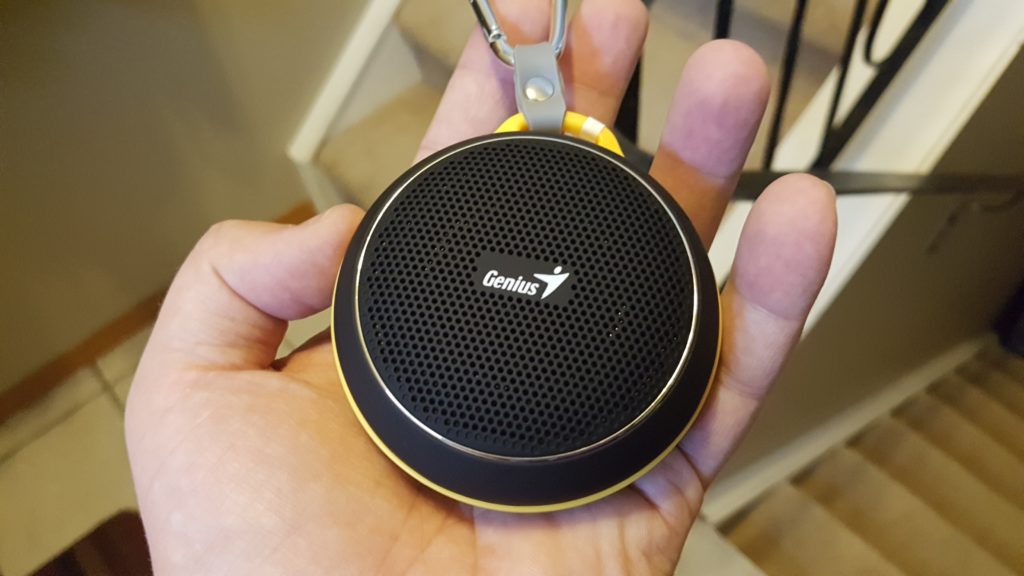 Clarity of Sound 4.5 out of 5: Highs and lows sound amazing, this little speaker can really impress you and anyone in the room with you. On the go it just sounds great. Comparing it to much more expensive portable speakers it clearly is in a league of its own.
Clarity of Mic 2 out of 5: The mic is far from perfect and is the weakest point on the SP-906BT, though it is not the worse mic I have ever heard or used it is far from the best, the sound quality of the mic is about on par with any android or apple speaker phone.
Portability 4 out of 5: Small, lightweight and with a handy carabiner the SP-906BT is truly a go anywhere speaker, featuring a 5-10 hour battery and a pro model with a 3.5mm jack for only $5 more the SP-906BT is hands down a must for anyone who wants music on the go but does not want to use headphones.
Value Added Features 3 out of 5: Portable with some of the best controls I have seen on a low cost speaker as well as a voice assistant that tells you that calls are coming in, if its pairing, max or mute volume and the number of the caller are all great features that we were amazed to see in such a low cost speaker.
Construction 5 out of 5: Other than the fact the side can show oil if you're eating something before using the SP-906BT the speaker feels and is extremely durable, weather your kids or your dog are running around with this speaker you have little to worry as I dropped it a few hundred times and it showed little to no wear and tear and just kept rocking along.
Warranty and Price 4 out of 5: Where the warranty may not turn any heads at their standard 1 year the price will, for myself a $24.99 speaker if it ever broke would cost less to just pick up another instead of shipping it back out. Genius worked magic into the SP-906BT and somehow kept the price super low.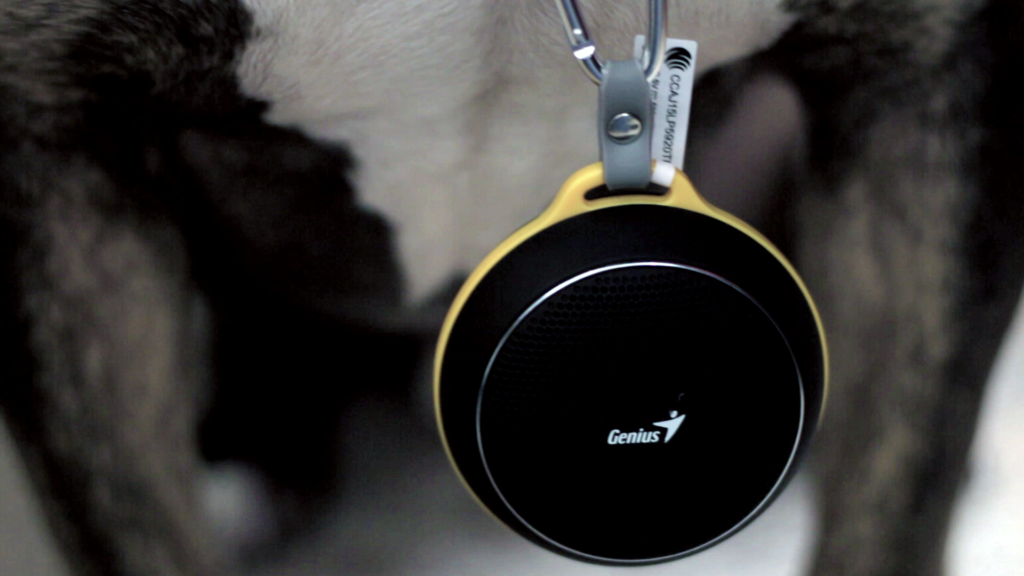 With all that we have to award the SP-906BT our "Innovation Award" due to the great sound it provides and the fact the battery just keeps going and going and never seems to quit.
We awarded the SP-906BT with our "Real Deal Award" this is given to items that show value far beyond what the price tag would dictate. When people tell you "You get what you pay for" they have never tried the SP-906BT as this is one speaker that is way out of the norm on quality and cost.